AFTER HOURS
HOME

After Hours is where working moms can find support and encouragement and take time out to rest, relax, and connect with other moms in this joyous yet exhausting life stage.

We here at HOME are crazy about all moms with young kids and we are excited to have two options for moms to get connected and to build a meaningful community.

If you are new, we want to warmly welcome you! When you arrive you can expect to be greeted by one of the After Hours leaders, and we'll get you settled in right away.

This is a kid free night so leave your littles tucked in tight at home with someone to care for them.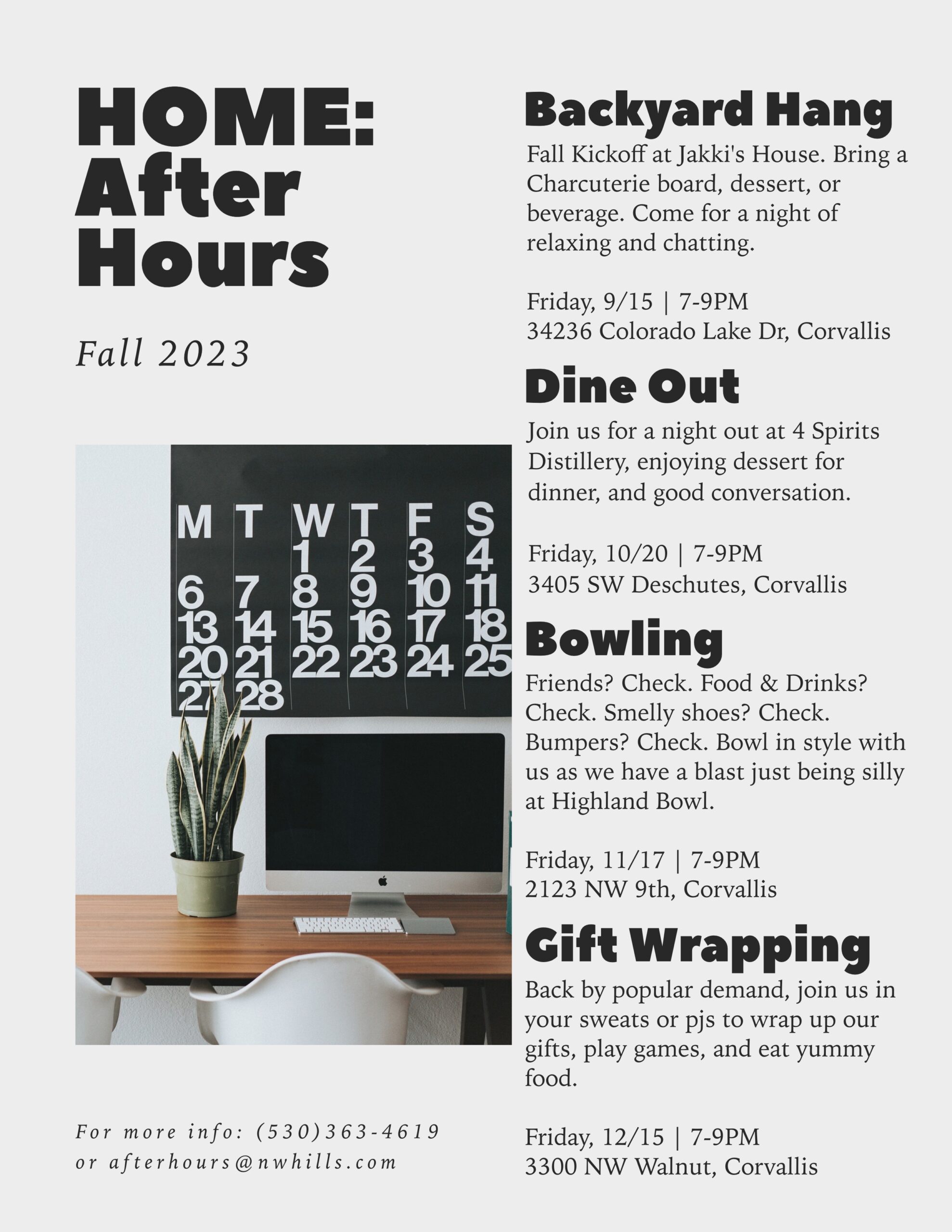 Join us:
One Friday a month
7:00 pm – 9:00 pm
During an After Hours gathering, we will get to enjoy some time to hang out, have good discussions around the topic of being a woman and mother in this stage of life, and have a relaxing time of socializing with yummy food. Of course. 
This is a mama-only night so please leave your littles at home in good hands – this night is for YOU sweet thing.
We look forward to meeting you
Click on this link to complete the After Hours Connection Card so we can keep you connected and get to know you. We are excited to walk out this motherhood journey with you – it's so much better with friends.
Have more questions? Email us